DECORATIVE SCOLL BRACKET
Display a hanging sign with this decorative steel bracket. Includes black, powder coat finish and stainless steel "quick" links for hanging sign. Also available is a 2.5 inch by 12 foot, steel post with a black powder coat finish. Post is pre-drilled with fasteners and is topped with a domed cap.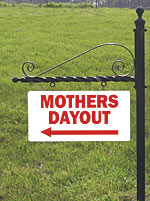 FOLDING METAL LECTERN / TABLE MODEL BELL RINGER MUSIC STAND
Can be used on a flat surface to hold speaker's notes, sheet music, hymnal, etc. All steel construction, black, non-glare matte powder coated finish. 16" wide x 12" high with 1 " ledge, two adjustable heights.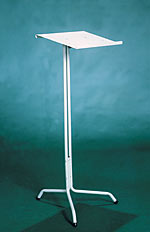 METAL LECTERN - FLOOR MODEL
Solid steel lectern has chip and scratch resistance beige powder coated finish. Slanted top measures 18" x 11" with a lip at bottom to prevent papers from slipping. Lower edge of top is 41" from the floor. Three tubular steel legs have non-marring plastic tips. Minor assembly required.
Model# 0200-0071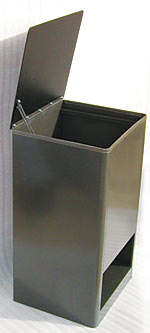 TEACHER PICTURE
FILE CABINET
This cabinet is designed for filing pictures used in church school classes. Cabinet dimensions, 16 1/2" wide, 29 3/4" wide, 14 1/2" deep. Color - Bronze
Model# TPFC
SIGN POST
Use this steel, u-channel post with an epoxy resin, green finish to display your road or directional sign. Post comes with two stainless steel bolts, washers, and nuts. Perfect for use with our road signs and special signs.